WE ARE OPEN FOR LUNCH!!! Enjoy your favorites and daily Chef specials!
Late Night Piano Set with Stefan Kukuruga Fri and Sat 10:30 pm till 12:30 am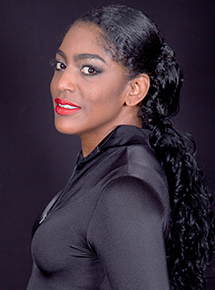 TUESDAY NIGHT SPECIAL
Tuesday Night Special
3 for $30 Menu.
Kimmie Horne
March 12, 2014 - March 15, 2014
SEATING TIMES:
Wed & Thur. Mar. 12 - Mar. 13
Seatings: 6:00 & 8:30 No Cover
Reservations Recommended

Fri & Sat Mar. 14 & Mar. 15
Seatings: 6:00 & 8:30 $15 Cover
Reservations Recommended
DESCRIPTION:
Kimmie is an outstanding vocalist and enchanting performer. Her musical experience is revealed as she transforms non-traditional jazz songs into swinging sensations, as evident with her jazzy rendition of "I Will Survive". With each song and vibrant show, Horne interacts with her audiences with Class, Style and Charisma. Detroit's Michigan Chronicle's, Steve Holsey, recently named Kimmie Horne as one of Detroit's Precious Jewels. Endowed with a beautiful alto voice which summons great ladies of Jazz, Kimmie has the lucid phrasing of Dinah Washington; the rich tones of Sarah Vaughn; the smoky sophistication of Phyllis Hyman and A Descendant of the Legendary Movie Icon and Songstress… Lena Horne. Her uncle was the late great singer and songwriter Cleveland Horne of "The Fantastic Four", The 1970's- big hit "The Whole World is a Stage. Kimmie's versatility is broad as she is the new spokesperson for "Bricker Tunis Furs". From commercial, radio and print ads, Kimmie's proving to be an advertising success stated in the Detroit black pages. The radio jingle was acknowledged as Best radio commercial jingle in the city. Throughout Kimmie's musical career, her live concerts, festivals , national anthems and performing at casino's around the world, have won many fans. She is an absolute crowd pleaser! Kimmie has established longevity in the music business as an accomplished recording artist, performer and entertainer. Horne's considerable talents are evident on her aptly titled ,"High Standards", "Loving This Jazz" and "Live in Las Vegas" CD's. Her newest Jazz CD is due to be released in the fall. www.kimmiehorne.com
ADVANCED PURCHASE RECOMMENDED
Call (313) 882-5299 to purchase tickets.
The Delicious Fare
Below are some amazing selections that will be a perfect complement to your night.