WE ARE OPEN FOR LUNCH!!! Enjoy your favorites and daily Chef specials!
10:30 - 11:30 ENCORE PERFORMANCES ARE BACK !
NEED TO CANCEL A RESERVATION? Please Give Us 48 Hour Notice. Thank-you!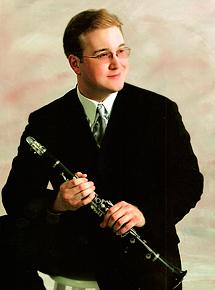 TUESDAY NIGHT SPECIAL
Tuesday Night Special
3 for $30 Menu.
Dave Bennett
April 19, 2014 - April 19, 2014
SEATING TIMES:
Wed. & Thur. Apr. 16-17
Seatings: 6:00 & 8:30 No Cover
Reservations Rocommended

Fri. & Sat. Apr. 18-19
Seatings: 6:00 & 8:30 $15 Cover
Reservations Recommended

Fri. & Sat Apr.18 & 19
Encore Performance: 10:30pm - 11:30pm No Cover
Open Seating

DESCRIPTION:
Dave Bennett is a jaw dropping clarinet prodigy who brings to life the classic sound and music of Benny Goodman with incredible technique, expression and sensitivity.
ADVANCED PURCHASE RECOMMENDED
Call (313) 882-5299 to purchase tickets.
The Delicious Fare
Below are some amazing selections that will be a perfect complement to your night.