WE ARE OPEN FOR LUNCH!!! Enjoy your favorites and daily Chef specials!
Late Night Piano Set with Stefan Kukuruga Fri and Sat 10:30 pm till 12:30 am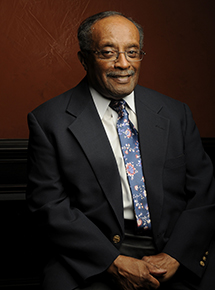 TUESDAY NIGHT SPECIAL
Tuesday Night Special
3 for $30 Menu.
Tuesday Nights with The Charles Boles Quartet
March 11, 2014
SEATING TIMES:
Performing through dinner hours (5:00 pm - 9:00 pm) on Tuesday evenings.
DESCRIPTION:
An internationally known music director, conductor and accompanist, Boles has extensive experience working with many great artists, including Aretha Franklin, Marvin Gaye, B. B. King, Gladys Knight and the Pips, Mel Torme, Etta James and more.
The Delicious Fare
Below are some amazing selections that will be a perfect complement to your night.